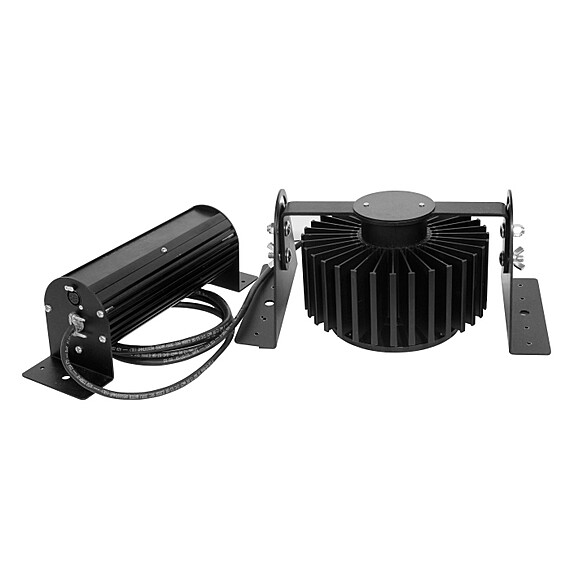 The Fixture with Remote Driver can operate with the remote driver up to 120 feet away from the light unit. It is perfect for shells and smaller spaces where there is not enough room for an entire fixture.
High quality, full spectrum light has all the visible colors represented. Flicker free to the eye and to video, the DMX controlled dimming operates smoothly from full on to zero output. The 6" Fresnel lens spreads the light evenly in all directions, mimicking the lighting characteristics of a traditional quartz fixture.
Available in a variety beam angles: 78, 65, 52, 44, 36, 30, 25 and 20 degrees.
The fixture is convection cooled with an expansive heat sink eliminating the need for noisy fans that can fail over time. Because the LEDs are kept cooler, the brightness and the life of the LEDs is increased.
ETL listed and manufactured in the USA, the Fixture with Remote Driver has a ten-year warranty.