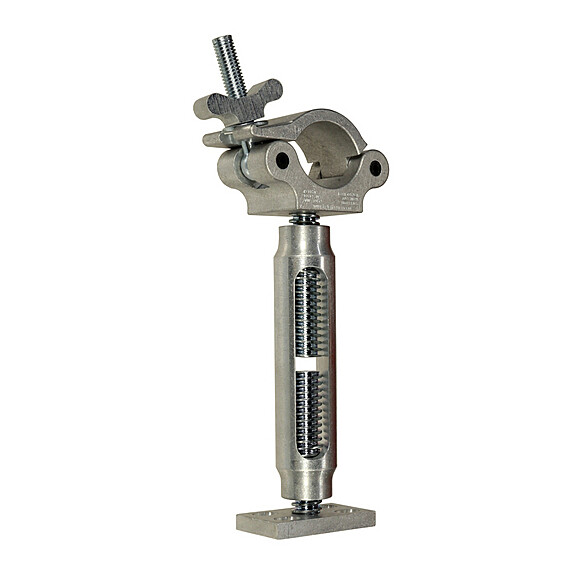 The Mega-Turnbuckle is CNC machined from aircraft aluminum and is rated for up to 1,100 pounds of pull.
With a Mega-Coupler on one end and a video wall adapter on the other, you can securely level video walls mounted to standing truss.
With a Mega-Coupler on both ends, you can precisely set the spacing between trusses or pipes.
The Mega-Turnbuckle itself has an adjustment range of 7" to 11". Adding various accessories increases the range. The part number includes this range. For example, the Mega-Turnbuckle with 2 Mega-Couplers has a range of 8" to 12" (MTB8TO12-MLM-2).
The Mega-Turnbuckle has a 3/4"-6 TPI Acme threaded rod with a 1-1/2" aluminum turnbuckle for adjusting the length. Internal 3/8"-16 TPI threads are at both ends of the Acme rod for attachments.